There are many mysteries in the moon.

The probe to the moon is the project to place a seismograph in the moon and to investigate the internal structure of the moon.

We joined the development of the software.


Because the moon has no atmosphere and many crater, there are many heavy metals. Therefore, the plan to source materials for the space station from the moon. Moreover, the utilization as a space factor is planed.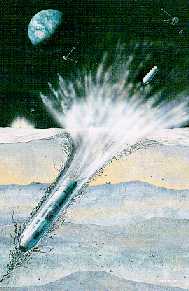 (C) ISAS (Institute of Spaceand
Astronautical Science)