RAE / Realtime Analyzer ENA
Not for Windows'7,Windows VISTA For Windows95/98/Me/2000/NT4.0/XP
Advanced sound recorder/analyzer with the latest environmental noise measurement technology. Used for a wide scope of application in sound system engineering.
Function outline
Composition programs of RAE are Realtime Analyzer (RA), Sound Analyzer (SA), and Environmental noise Analyzer (EA).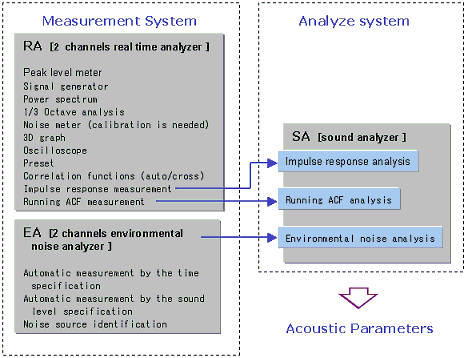 EA [ 2 channels environmental noise analyzer]
This program is an outstanding data recorder. Timer starting or automatic starting by the level triggering is available. These features help long- time field measurement of noise. Once the measurement is started, sound is recorded into the database. Time history of SPL and other physical parameters will be analyzed.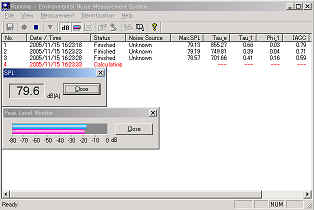 During an automatic measurement, sound is recorded only when its level exceeds the "Trigger SPL", specified in the configuration window.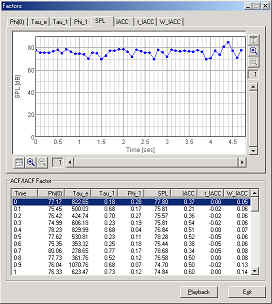 Time history of SPL (dBA, dBC) and acoustic parameters can be displayed for each recording. Averaging time constant and interval can be specified.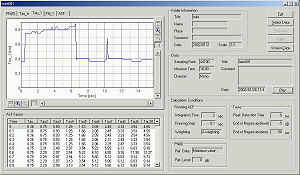 Recorded sound is saved into the database and further analyzed in Sound Analyzer.
---
---
Get free trial: During a trial period of 3 days, all functions of RAE can be used without limitation.

PcAudioRAEEMe.exe / 6.22MB
Windows95/98/Me/2000/NT4.0/XP
Buy license : We accept an order by PayPal, or Bank transfer. Please choose the most convenient method for you. Go to YStore order page.
YStore managed by Harrison Investment inc, (Y Works Inc.)
---
Awards

www.acidfiles.com

www.sofotex.com


www.filetransit.com


www.filehungry.com


www.bluechillies.com


www.shareup.com


www.softaward.com