RAL / Realtime Analyzer Light
Not for Windows'7,Windows VISTA For Windows95/98/Me/2000/NT4.0/XP
Simple and easy-to-use RTA, Real Time Analyzer. For wide scope of audio and acoustics: car audio, home audio and noise measurement.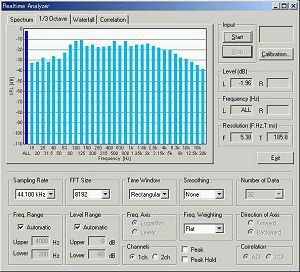 RAL costs just $24. But it is more functional than conventional hardware spectrum analyzer. Useful functions for real time measurement are entirely included.
Signal generator
Peak level meter
Power spectrum
1/3 octave analysis
Waterfall display (TEF)
Oscilloscope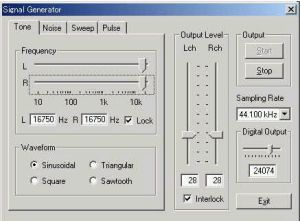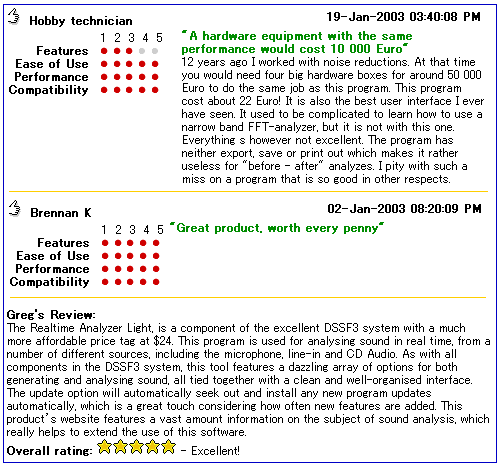 ---
---
---
Get free trial: During a trial period of 3 days, all functions of RAL can be used without limitation.

PcAudioLTEMe.exe / 4.48MB
Windows95/98/Me/2000/NT4.0/XP
---
Buy license : We accept an order by PayPal, or Bank transfer. Please choose the most convenient method for you. Go to YStore order page.
YStore managed by Harrison Investment inc, (Y Works Inc.)
---
Awards

www.acidfiles.com

www.sofotex.com


www.filetransit.com


www.filehungry.com


www.softpile.com


www.bluechillies.com


www.shareup.com


www.softaward.com