Mmlib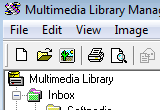 Window copy function is available in MMLIB version 1.0.4.8 or later. Using this function, window image of other application can be imported into MMLIB very quickly. Measurement window of RA and SA can also be saved and a measurement database can be constructed easily.
http://www.ymec.com/products/mmlibe/wincopy.htm
Mmlib is an electronic filing software for Windows. Images and documents can be imported from image scanner, digital camera/video, or PC's clipboard. Large amount of documents like newspapers, articles, memos, photos, and Web pages can be stored into a structured database. Once those documents are stored in the image database, it can be easily searched, printed, or e-mailed.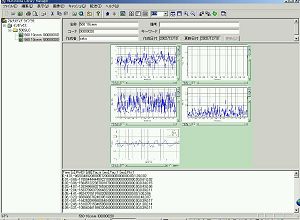 Mmlib is in cooperation with our DSSF3. Program manuals, reference documents, measurement data and graph images are easily stored to construct a measurement database.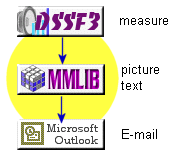 Download installer: MMLibE.exe / 0.98MB ver 1.1.0.0

OS : Windows 10 8 7 / Vista / XP/ NT4/ 2000
Softpedia guarantees thatMultimedia Library Manager 1.1.0.0 is 100% CLEAN, which means it does not contain any form of malware, including spyware, viruses, trojans and backdoors.
Buy license : We accept an order by PayPal, or Bank transfer. Please choose the most convenient method for you. Go to YStore order page.
Y Store managed by Harrison Investment inc, (Y Works Inc. )
---
Mlibv
Free viewer for Mmlib file
Mlibv is a viewer for the image database (Mmlib) that can be used with MS Outlook on Windows. It works lightly, stores much amount of picture and text data. You can read it easily and quickly.
It can read the multi-picture files (.mml) created by the Mmlib.
Picture files are compressed with the most suitable format. File is small size and is suitable for sending Email.
It can show the list view of reduced images (thumbnail).
It supports expansion, reduction and rotation of image, and print.
Download installer: MMViewJ.exe / 0.715MB

OS : Windows 10 8 7 / Vista / XP/ NT4/ 2000